5 Ways to Optimize Your Association's Website
Modern associations and their communities are thriving online. With most face-to-face interactions still on pause (thank you, global pandemic) and online events growing in popularity, focusing on your association's web presence and digital efforts is not just sound advice but essential to your success. 
Having a flourishing online community and optimized association website promotes association member engagement, retention, and recruitment. 
From your website's branding to the type of content your site hosts, there is a never-ending list of possible improvements and ways you might upgrade your association site. 
To ensure that you don't gloss over any gaps and that you're meeting the essential needs, here are the top ways you can optimize your association website site:
Create an intuitive navigation system

Provide an online member portal

Offer more online opportunities

Take advantage of microsites

Prioritize accessibility and compliance
As you review site opportunities, remember that your website is meant to last. Your site should grow as your membership does and expand its capabilities as your needs require. Taking the time to optimize your site now and build a solid foundation is critical. Let's begin.  
1. Create an intuitive navigation system
When someone lands on your website, you have around 7 seconds to capture their attention and provide them with content that meets their needs. This is where your navigation system comes in.
The way you present your content and organize your page structure is crucial. Your navigation system acts as a visual map of all your association's online engagements and can greatly impact overall user experience.
As soon as users enter your site, they should intuitively know how to navigate your site and engage with the content they're looking for. This is because your website is:
A catalyst for new association members. If someone is interested in joining your association, it's a good chance that the first place they'll go is your website. Once they're on your site, they should be met with clear branding and easily click the page they're seeking within your menu or homepage. Visitors might be looking for content like your association mission statement, current member testimonials, events calendar, or member registration page. 
A core resource for current members. When existing members visit your website, it's likely for information. From your event calendar to your FAQ page, your site naturally serves as the knowledge hub for your association. Your website can also be a place for members to seek details on additional engagement opportunities, like an upcoming conference, a weekly webinar, or even connections to your social media platforms. 
Without an organized menu and smart link placement, users won't know how to go from one page to another.
Don't risk potential members entering your website and immediately exciting because they don't know how to navigate it. On that same note, don't make your website so hard to use that current members can't get the answers they need. Always be two steps ahead and eliminate any confusion by offering all essentials up front.
2. Provide an online member portal
Why do members join associations? This can be for various reasons, but more often than not, it's a combination of wanting to meet other like-minded individuals and learning more about a work field or interest. 
While the best way to promote member engagement and community building is with in-person events, your website can also support online and virtual opportunities. Whether it's inconvenient to meet in person or other circumstances prevents face-to-face interactions, providing a dedicated place for online engagement opportunities is critical.  
Your best bet is to host an online member portal that they can access from your association's website. 
An online portal allows your association members to:
Get familiar with each other with the help of a member directory. This directory should hold profiles for each member with data like a photo, personal information, contact details, professional accreditations, certifications, and more. 
Self-edit their profile. It can get confusing fast when multiple members are changing their last name or where they live. To keep your records clean and minimize the risk of errors, empower your members to edit their profiles if needed. This way, members can skip the back and forth exchange they would have with a staff member and instead make the necessary changes themselves. It gives them control over what information they'd like to share. 
Converse and interact with each other through message boards or forums. While talking at events is a great way to meet someone, it's often the discussions between big meetings that can generate genuine relationships. Your member portal can provide connections to these types of message boards, setting a foundation for community-building while providing a space for members to voice their opinions.
If you want to reduce member attrition, leverage your members' loyalty and encourage community building. There's more reason to renew dues time after time when you're actively engaging with others and forming meaningful bonds. 
3. Offer more online opportunities
Along with networking opportunities and the ability to meet others, members also join associations to advance in their current field or dive deeper into a particular interest—depending on your association's mission. The unique experiences you offer keep members renewing while also attracting new ones. 
While your in-person conferences, professional talks, and official courses are great learning opportunities, consider what you can also offer digitally. 
Fonteva, experts in association member engagement, recommend e-learning and other virtual opportunities. E-learning courses are rising in popularity and can provide a wide breadth of information for your members. 
Post different courses on your event calendar so that current members can browse through and sign up for the ones that most interest them. E-learning can also attract potential members—if they see a class they want to take, they might dig deeper into your association and even sign up for a membership. 
By providing e-learning, members can:
Explore upcoming courses. 

Register for classes, as well as cancel if needed.

Achieve official certifications on their own time.

Take advantage of leadership and other advancement opportunities. 
You'll likely need to integrate your website's content management system (CMS) with a capable learning management system (LMS). This way, your e-learning opportunities are accessible right on your website. 
Drupal and WordPress are two popular CMSs with comprehensive integration abilities thanks to their network of modules and plugins. For more guidance on which CMS is suitable for you, explore Kanopi's dedicated Drupal vs. WordPress guide. 
4. Take advantage of microsites
As mentioned above, the most popular way for associations to engage with members is with events. From large conferences with special speakers or simply a fun gala celebrating a great year, you'll need a reliable way to market and promote these events. 
The best way to promote and register members for your association events is with microsites. 
A microsite is a dedicated page or site separate from your main website but still associated with your branding. Microsites are often used to target a specific audience and provide an easy go-to place to host all event information. 
Consider these reasons as to how an event microsite can benefit your association:
Attract potential registrations who aren't members. If your association event is open to the general public, a microsite can be a highly valuable tool. Because your microsite isn't cluttered with association information like other events and marketing content, guests can focus more on the event information. 
Gather data like lead metrics to determine how people find out about your event. Because all of your event information is in one place, you can better capture data like lead metrics, or the different content people engage with. This tactic can help inform future marketing strategies and provide insight into how you can promote your next event. For example, if users entered your website by clicking on a social media post, you might start to prioritize social media marketing.
If you do decide to create an event microsite, make sure that you do one well. This means ensuring it reflects all of your event details, stays branded to your association, hosts different information from your main site, and other critical factors. 
5. Prioritize accessibility and compliance
The last piece of advice you'll be learning is to optimize your association's website to prioritize accessibility and compliance. 
Web accessibility describes how easy it is for your users to engage with your online content. A fully accessible website means that anyone can use your site regardless of location, device, language, or ability. 
To ensure accessibility, your website needs to maintain regulatory compliance. This means your site complies with all relevant laws, including the Americans with Disabilities Act (ADA) and the Web Content Accessibility Guidelines (WCAG).
Here are the standard ways you might tweak your website to ensure full accessibility and compliance: 
Make sure that all non-text content (image, video, audio) has alternative text.

Stay away from using purely sensory characteristics (like sound and visuals) to convey important information.

Provide clear page titles and ensure that all entry fields have written labels or instructions.

Optimize your website for mobile use. 
Don't let these changes fall by the wayside. If you forgo web accessibility, you risk turning away users, and potential association members, simply because they can't view images or use a text reader. 
Wrapping Up
Taking the time to optimize your association's website can reap many benefits, both for your members and for your leadership.
However, if you find that your website needs more extreme changes than minor tweaks, you might want to partner with a professional technology consultant that can walk you through the process with these standards in mind. 
---
About the Authors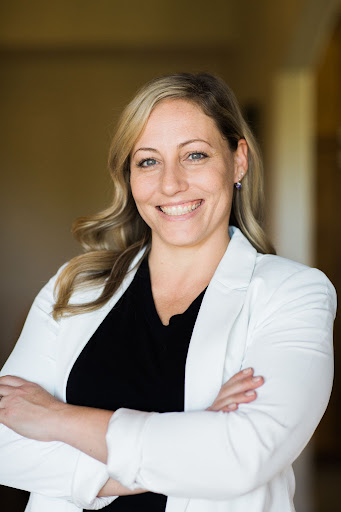 ANNE STEFANYK
 As Founder and CEO of Kanopi Studios, Anne helps create clarity around project needs, and turns client conversations into actionable outcomes. She enjoys helping clients identify their problems, and then empowering the Kanopi team to execute great solutions.
Anne is an advocate for open source and co-organizes the Bay Area Drupal Camp. When she's not contributing to the community or running her thoughtful web agency, she enjoys yoga, meditation, treehouses, dharma, cycling, paddle boarding, kayaking, and hanging with her nephew.
https://twitter.com/Anne_Kanopi
https://www.drupal.org/u/annabella
https://www.linkedin.com/in/annestefanyk/
ALLISON MANLEY, DIRECTOR OF MARKETING & COMMUNICATIONS
Allison is a recovering (and award-winning) designer who applies her creative and organizational skills to marketing strategy for Kanopi. Her diverse, multi-disciplinary background — which in addition to design includes glassblowing, publishing, podcasting, and figure skating — contributes to strong relationships to which she offers a broad perspective.
Her job is to tell the story of Kanopi by sharing information, writing, working with staff and partners, and keeping the brand cohesive across all channels. And since she maintains this site and wrote this, she can say she considers it a privilege to be able to work every day with fun, smart people who make her job easier; her colleagues keep clients so happy with solid work and processes that the clients, in turn, are obliging in helping Allison with case studies and positive feedback.
When not keeping the Kanopi brand on point, Allison is working on double jumps on an ice rink, chasing small children, or organizing something somewhere.
Share this post: