Looking for new ideas to the challenges of associations? Want to know you're not the only one with unwieldy strategic plans, stressful meetings or who stays up at night worrying about the future of associations?
Well, then You Should Hear This! 
Produced by the ISAE Young Professional Committee, this podcast discusses current issues facing association professionals and how they innovatively use their resources and talent to overcome and produce exemplary experiences for their members. Join ISAE as we dig deep, learn from our peers - even from our failures, and tell our stories as we pave our path forward.
About the Host: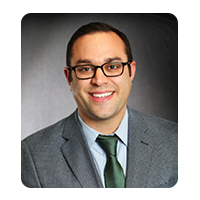 Nick Estrada, CAE, CMP
Director of Membership, Raybourn Group International
Nick holds undergraduate degrees from Indiana University Purdue University Indianapolis in Forensic and Investigative Sciences (BS) and Chemistry (BA), and a Masters of Education from the University of South Carolina in Higher Education and Student Affairs.
With Nick's prior experience working in with fraternities, he considers himself an expert on data analysis, assessment, curriculum and instructional design and customer service.
Nick serves as the VP of Communications on the MPI Indiana Chapter and as a volunteer for several fraternal organizations.