4 Tips for Creating Engaging Online Course Materials
We've all sat through a boring training, class, or certification course. 
Maybe you used to fall asleep in college classes after staring at walls of text on a PowerPoint presentation, or you had a day-long volunteer training that felt like it lasted a year. 
Even a one-hour leadership course offered by employers can seem to drag on for days if the material isn't presented in a thoughtful, logical way that prioritizes the learners' experience. After all, the design and organization of a course—in addition to the quality of its content—has a significant impact on the value the audience draws from the course. 
At your association, you provide valuable opportunities for members to network, advance their careers, and acquire knowledge and skills that will be useful to them in the future. So it's likely that you do have a wealth of valuable information to teach your members that they would love to know. A common struggle, though, is transferring this information to members in an engaging way. 
At Skyepack, we specialize in designing digital course materials that meet the unique needs of all kinds of learners at associations, schools, and companies alike. We rely on a learner-centered curriculum development process to create the most effective, engaging courses for these audiences. For this article, we've taken some key tips from our process and best practices in instructional design (ID) to help you create the best online course materials for your association's educational offerings. We recommend that you: 
Design the course logically. 

Curate material from a variety of sources. 

Add interactive elements. 

Collect feedback about the course. 
Our tips will make sure your association's members draw increased value from their membership, become even more engaged in your association, and acquire knowledge and skills to further their careers. Let's get started. 
1. Design the course logically. 
Before you get started designing your course, ask yourself some key questions to guide your design in a logical direction. Ask yourself: 
What should members know at the end of this course?

What do they know now? 

What order of topics and learning objectives makes the most sense? 
It may be that your topics build upon one another and therefore will have a natural, intuitive order. If not, though, you'll still want the flow of your course to make sense and be easy to follow. This will serve your members more than a topic structure that jumps around and feels disconnected. 
Once you've made a general scaffolding for your course with learning objectives ordered in a logical progression, begin to fill in subtopics for every module.
In addition to a logical progression of ideas, your online course should be presented in a logical way on whatever platform you choose to host your course. For example, just like on your association's website, there should be clear and intuitive navigation. Members should be able to quickly jump to other modules, subtopics, and activities from anywhere in the course. A layout that allows a full view of modules in the course will help students orient themselves in the process of learning and provide context for each individual module. 
As you train future leaders in your professional circle and your association, keep in mind the most logical organization of ideas will make sure you deliver the best content possible to enhance their professional development. 
2. Curate materials from a variety of sources. 
When you're planning your association's continuing education, certification, or professional development course, it may be tempting to find an existing course online and either rely on it directly or minorly adapt it for your audience. However, when you use an existing course's design and materials, you're relying on a course that was made for and the best fit for another association with different members and different needs. 
The best thing to do when designing and creating your course is to pull information from a variety of materials and curate them to fit your specific members  and objectives. You might draw material from past content that your association produced, like videos, training resources, and presentations. Or, you might use one or more of the following: 
Open educational resources (OERs) 

Third-party licensed content

Content created by an instructional design team
This may seem like a daunting task—and it can be a lot of work to sift through so many resources—but when you gather information from a variety of sources and choose only what fits for your members and their needs, you create a truly customized learning experience. As we discuss in our guide to curriculum development, taking a custom approach to curriculum development prioritizes the student at every step and is most likely to provide real value. 
If crafting a custom course sounds too time-intensive for your situation or resources, consider enlisting the help of a skilled instructional design team that could do all the sifting, sorting, and curating for you. 
3. Add interactive elements. 
The opposite of what you want to do when you're teaching a course for your association's members is provide them with pages and pages of reading material with no reprieve in the form of another activity or learning method. Keep in mind that there are a variety of learning styles, and not everyone is suited to every type of learning. 
So, in addition to providing a more interactive and entertaining experience, switching up your course with different kinds of elements can help to accommodate these different learning styles and provide value for more students. Consider incorporating the following into your course, whether it's built on your association's LMS or another content delivery platform: 
Videos: Does your organization have any videos you've produced in the past that are relevant to the training, continued education, or certification course you're providing now? If so, embed your video in the course to provide additional context, explanation, or visualization of a concept. If you're using a platform like Skyepack that can accommodate embedded videos from hosting sites like YouTube and Vimeo, consider using a video from one of those sources to illustrate a concept in a different way, making your course more interesting. 
Multiple choice questions: A great way to offset one section of material from another is to offer a multiple choice question or two to act as a learning checkpoint and signal the takeaways from the section. Adding questions in periodically gives students the opportunity to assess their own knowledge at various points in the course, in addition to just providing a different activity for them to complete other than reading or listening. 
Discussion boards: Have your students integrate and apply the information they're learning via discussion with other members in the class. Not only do discussion boards provide students with a break from absorbing information, students are able to make connections with other members of your association. 
With these interactive elements, you'll hold your members' interest and provide opportunities for them to apply their knowledge in different ways. 
No matter which interactive elements you add to your course, don't forget to make sure that every resource is mobile-friendly—some students will want to access the course from their smartphones or tablets. And of course, check that your content delivery platform is compatible with the rest of your association's software providers, like the ones described in Web Coursework's list. 
4. Collect feedback about the course. 
Believe it or not, you're not done once you've launched (and even finished teaching!) your course. Odds are you'll want to offer that course again in the future, and at Skyepack, we believe you should constantly strive to improve your course through collecting feedback from your students. As we discuss in our Skyepack guide to instructional design trends, measuring your course's success is an essential step in the instructional design process. 
Whether you distribute a survey about the course or just collect anecdotal feedback, ask your students questions or have them respond on a scale to the following statements: 
The lectures, readings, and assignments complemented each other.

The instructional materials (i.e., readings, handouts, study guides, multimedia, software) increased my knowledge and skills in the subject matter.

The course materials and assigned readings were valuable.

The course was well-organized. 

Assignments were reflective of the course content. 
Whether or not you use these specific prompts is up to you, but it's always wise to collect this type of feedback so you can continuously improve the course. An Agile methodology-based system of instructional design  emphasizes that course-building is a cycle of production and feedback, not a linear process that comes to an end once the course is over. 
Your students will appreciate being able to contribute their thoughts and ideas about your course—it shows you value their experience and are willing to make changes so they can get the most out of your content.
---
Regardless of the exact nature of your association's educational course, it will benefit your students if the design and curriculum of the class is given careful consideration. Follow our tips to make sure your course materials are as engaging as possible, and don't forget to continue improving your materials over time so each iteration of your course provides maximum value. Your association's members will thank you for it!
---
About the Author: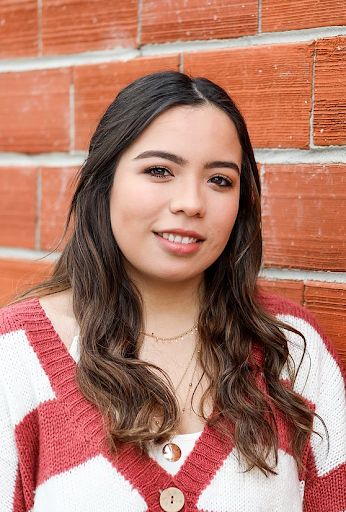 Salma Torres
Instructional Editor & Content Curator 
Salma graduated with a BA in English from Texas A&M University. With her background as a research scholar, she became a person who is continually learning and excited for new knowledge. Her passion for reading and writing helps her continue to create quality content for online learners. When she isn't creating course content, she can be found traveling around the world, reading, watching the latest movie, or learning something new.
---
Share this post: