5 Web Design Tips to Make Your Association Website Stand Out
[Unpublished]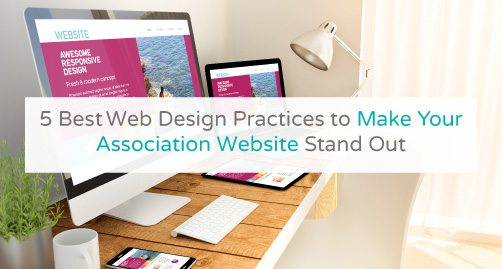 It's no secret that it's been a difficult year and a half for associations. 
Without the ability to get together in person, it's likely been challenging for your association to build up a community, provide opportunities for members to mingle and network, and pull in funds that fuel your programming. 
Luckily, with a well-designed website, you can do a lot to engage your community even if you can't physically be together. However, for most association staff members, the thought of revisiting the design of your website or even starting one from scratch can be intimidating. After all, most people hear "web design" and picture a master web designer hunched over a computer keyboard, typing thousands of lines of code late into the night. 
The truth is, web design doesn't have to be complicated. With an easy-to-use content management system (CMS) built specifically for associations, your team will have no trouble at all making your website the best it can be. All you'll need to do is invest in the right CMS and learn some web design best practices. 
In this article, we'll walk you through five of those best practices: 
Leverage your association's branding for a cohesive-looking site. 

Create members-only resources that are password protected. 

Streamline event promotion and registration with dedicated event pages. 

Optimize for accessibility. 

Use CTAs throughout your website that encourage prospective members to join. 
Are you ready to learn more about optimizing your association's website in a hassle-free way? Read on to learn what you need to get started. 
Leverage your association's branding for a cohesive-looking site. 
Your association's brand is what helps you stand out from the crowd. This includes your mission and vision statements, or what exactly it is your association values and is working toward. Whether that is improving coaching in women's basketball or helping culinary school graduates connect with other chefs. 
Whatever your association is rooted in, you can certainly communicate your association's brand through writing on your website. But your branding also includes the visual elements that help people to identify you and your mission. These include: 
Logos

Fonts

Color schemes

Photography and other visuals
This aspect of branding may sound trivial, but in reality, these visual elements do much more than decorate your website. With the right website builder, you can leverage your visual brand and ensure all of your branding is consistent across your website—from your homepage to your donation page. 
Having a consistent brand across your website shows your members and potential members that you're an organization that is professional and organized. In other words, consistent branding helps you build rapport with your members, making them want to engage further with your organization. 
Create members-only resources that are password protected. 
Chances are your association provides a number of tools and resources that are only meant for members. According to Morweb's guide on member engagement, you should be proactive in building out these tools and resources online. Members-only resources allow your members to connect with each other, learn from one another, and access work and volunteer opportunities they might not hear about otherwise. This means your members are getting the most out of their membership.
Here are some typical tools and resources you might offer to your members: 
Online courses: Virtual classes or courses are great for associations that offer certification opportunities and continuing education credits. 
Webinars and virtual conferences: Many people want to continue learning from and connecting to experts in their field through their association memberships. Offer those opportunities on a larger scale with webinars or conferences your members can livestream from the comfort of their homes and offices. 
Forums: One of the greatest ways to get your members engaging with each other is to get them talking to each other about issues in your community or field. Create forums or discussion boards where members can share their thoughts, opinions, and advice. 
Member directory: Allow members to access others' contact information so they can form friendships and professional relationships with each other. 
Job boards: Create a place where members can share job, internship, and volunteering opportunities. This is a great way to create community and provide fresh opportunities for those who need them.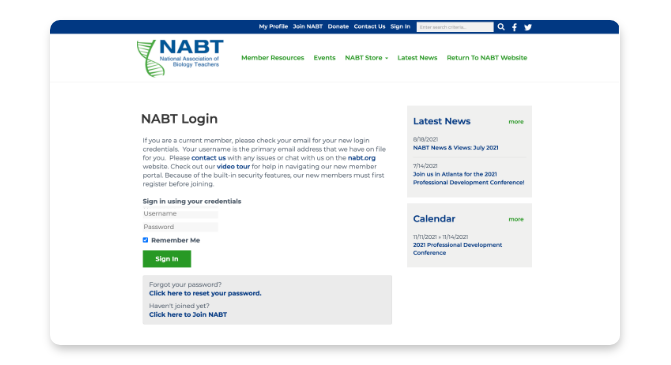 The best way to provide these resources on your website is to create a private intranet network that empowers you to keep these often sensitive resources password-protected. This way personal information like contact information is protected, and potential members and current members are incentivized to begin or renew their membership to access these resources. 
Streamline event promotion and registration with dedicated event pages. 
Hosting events like conferences, galas, happy hours, or concerts is one of the best parts about leading an association. It's a fulfilling way to see all of your members come together and bond over your shared values. 
Whether you're currently hosting events virtually or in person, creating an event landing page can help you stay organized and on track for success. Here are some elements to include on your event page: 
Event details. Provide all the information your members need to know, including date and time, attire, and parking details. If you're hosting an online event, this is also a great place to share your livestream link. 
Registration form. Make things go a little smoother on the day of the event by offering early registration through an online form. Make sure the form is fast and convenient to fill out, and that it's optimized for mobile devices for those registering from their phones or tablets. 
Waivers. Some events involve inherent risk. For example, you might be hosting a swing dancing event where you'll be providing mechanical bull rides. Or you might be hosting an in-person event during the pandemic but are worried about being liable for any contracted COVID-19 cases. Add an online waiver to your event page so that you can make sure your bases are covered. 
Social media icons.  Encourage your members to share your event with their personal networks by including social media icons on your event page. With the right association CMS, you can even add a live social media feed to your event page to encourage further interaction with your social media pages.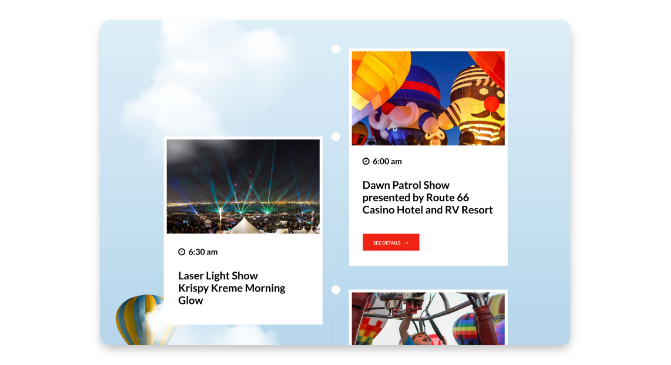 When you create an event landing page with these elements, you can set your association up for a memorable event and get your members excited about the opportunities you're working to provide them. 
Optimize for accessibility. 
Your website should be easy for all of your visitors to navigate, regardless of ability. By making sure your website adheres to the Web Content Accessibility Guidelines (WCAG), you'll be able to provide a site that everyone can use, including those who might be navigating with assistive technology like screen readers.  
Plus, websites are being considered "public accommodations" more and more, meaning they fall under the Americans with Disabilities Act. If your association ever gets charged for violating the ADA, an inaccessible website may become a legal liability. 
Here are some accessibility tips that can help you make sure your website is up to snuff: 
Choose a CMS that offers an accessibility widget, which can empower users to change font sizes, switch coloring to greyscale, and highlight links.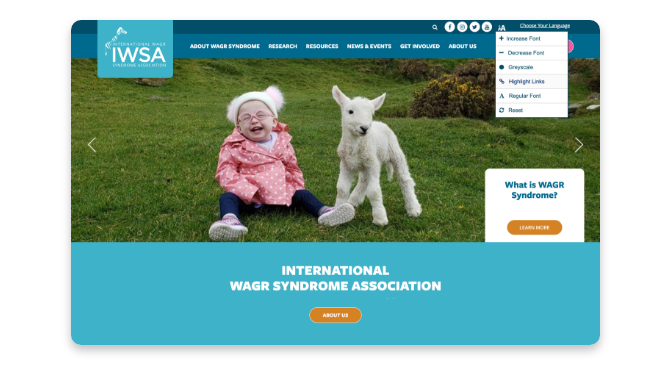 Provide alt-text on all images and graphics so people navigating with screen readers won't have gaps in their experience. 
Add transcripts and closed captioning on multimedia elements like videos or audio clips. 
Choose background colors, text colors, and graphics with a high contrast ratio.
Avoid hard-to-read fonts, instead opting for easy-to-read sans serif options. 
Optimizing for accessibility may take some extra time as you're putting together your association's website. But in the end, it's absolutely worth it to do so, not only for legal protection and a better user experience for everyone, but also because your reputation as an organization will get a little boost when you show you're making an effort to be aware of all people's online needs. 
Use CTAs throughout your website that encourage prospective members to join. 
According to Morweb's article on how to build a membership website, your website should provide functional tools that help you do things like register new members and process dues. But without encouraging your members to use those tools, you won't get much value out of them. That's why you need to learn the art of incorporating calls to action (CTAs) into your website. 
A CTA is simply a statement that encourages someone to complete a certain task, like signing up for a volunteer opportunity or making a donation. But to truly get your members to act, you'll need to make sure your CTA is crafted strategically. Here are some tips to help you master CTAs: 
Make sure the CTA is well-worded. A CTA that says "Donate Now" won't be as effective as "Give now to help us provide mentoring to young doctors." 
Transform your CTA into a button. Use your association-specific CMS to make your CTA into buttons that link to resources needed to complete the action, like your registration form or event page. 
Don't overdo it. Don't include too many CTAs—you don't want to overwhelm your website visitors and prevent them from completing the task in question.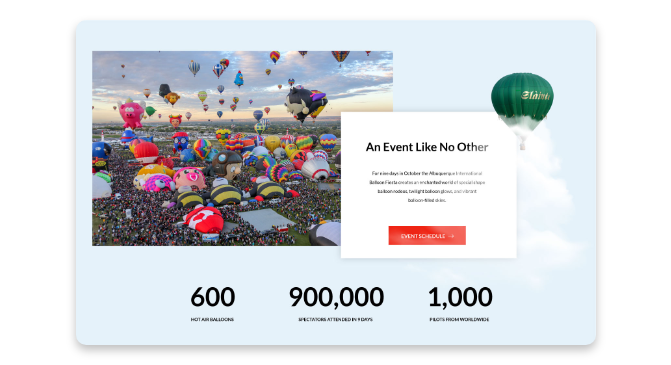 Another good thing to know about CTAs is that placement counts. Make sure you place your CTAs in a blog post, for example, near the beginning of your article so that people see it early on. If you're using a CTA button, you should make sure there's a lot of white space around it and that it's toward the top of your web page. This will give you the best chance of catching your members' attention! 
The Gist 
Your association's web content is important, but so is the design and function of your website. If you're looking for ways to engage your members while the pandemic prevents in-person gatherings, it's well worth your time to apply these design best practices to your website using a CMS built for associations. 
Remember as you're designing to keep your members' needs in mind and to get creative with the virtual opportunities and resources you're providing during this unprecedented time. Good luck!
About the Author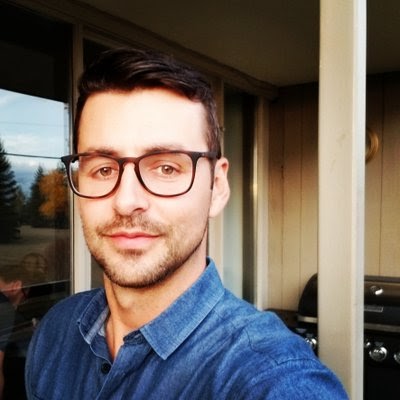 Murad Bushnaq is the Founder and CEO of Morweb. Since its inception in 2014, Murad has acted as Creative Director and Chief Technologist to help nonprofits spread their vision online through engaging design, intuitive software and strategic communication.
Share this post: