Tips to Overcome Your Association E-Learning Challenges

To attract new members and retain them year after year, you need to provide stand-out content that appeals to your association's audience. Networking events and professional development opportunities are center stage when it comes to fostering the development of the future leaders in your group and maintaining their interest over time.
Unfortunately, administering e-learning in the modern age comes with a unique set of challenges. From a crowded landscape to increasingly complicated development processes, you may feel like you're fighting an uphill battle to provide valuable content.
That doesn't have to be the case!
Let's walk through three common challenges that associations face when it comes to providing e-learning content. Then, let's discuss what you, and your e-learning content development partner, can do to overcome them.
Challenge 1: Competing against generic, ready-to-take courses.
One of the greatest benefits of joining your association is the professional development opportunities that accompany membership. Licensing and certification courses, expert interviews and presentations, and e-learning courses make a clear case for your organization's membership value.
But, what happens when your members can access generic, ready-to-take courses outside of your association? For example, with the ease of logging into their LinkedIn account?
The truth is, there is more professional development content available on the internet than ever before. For many topics, your members can find some sort of ready-made course from outside of your association, leading to direct competition for your e-learning programming.
To ensure your courses stand out from the competition, keep the following in mind:

Include tips that are specific to your association members. For example, let's say you're a healthcare association. You're creating a leadership development course targeted at management-level professionals. The tips that appeal to medical professionals are significantly different than those that apply to general corporate professionals—after all, managing a direct report who is a doctor is different from managing a direct report who works at a desk job. Play into that specification when creating your course to make it hyper-relevant and engaging for your association's members. 

Keep courses updated with the latest information. While generic courses are often created on a one-and-done basis and never updated, you can make adjustments to the custom-developed content you provide members. Pay attention to the latest trends and innovations in your industry and adjust your courses accordingly. Then, send out an update to your members letting them know about the changes!
The key to overcoming the challenge of competition from generic courses isn't a stellar marketing strategy that floods members' inboxes with your content. Simply creating courses that are tailored to your members' needs will make your content stand out in the crowded landscape.
Challenge 2: Getting lost in the hustle-and-bustle of busy careers.
Think about your calendar for a moment. You may be juggling a hybrid work schedule, where you're partially in the office and partially working from your dining room. Perhaps you have a major presentation coming up regarding your company's quarterly priority. You likely have multiple meetings a day (and let's be honest—some of them could have been handled via email). And, if you're a parent, you may also be juggling soccer practices, dance recitals, and hour-long school drop-off lines.
As a society, our to-do lists are overflowing with work and home requirements like never before. You can trust that your members are dealing with the same. So, how can taking an optional professional development course fit into that busy calendar?
Here's what you can do to ensure members make time for your e-learning courses in their busy schedules:
Focus on topics that are genuinely useful for members. While the history of your field may be interesting, it's not exactly mission-critical for members to understand. Core certifications and licensure, industry changes that could impact their day-to-day workloads, and professional development topics are much more relevant.

Create courses that are both engaging and educational. With interactive elements such as sliders and dials, audio review, and scenarios and simulations, you can make courses that are not only valuable to complete, but interesting when doing so. Members are much more likely to make time for a course that they're looking forward to taking.

Make it easy for members to fit courses into their schedules. While not everyone has time to complete a multi-module course, it can be easy to fit a quick, 5-minute microcourse into your schedule. A microlearning course is a shorter course that is hyper-focused on one specific topic. For example, setting up the ideal work-from-home office space would work for a microcourse, while a full overview of work from home best practices wouldn't. Use these courses to highlight key topics and skills that would be most valuable for members to learn.  This ensures that even if members can't complete a comprehensive course, they can at least take a microcourse on the main professional development skills you're trying to convey.
When it comes to the challenge of members who have busy schedules, creating courses that members want to complete is key. After all, you'll always make time for the things that matter to you!
Challenge 3: A costly, disorganized content creation process. 
You may be hesitant to invest in custom-created e-learning courses, especially if your team is overextended managing your association as-is. You may be fearing a costly, disorganized content creation process in which your timeline is drastically longer than initially anticipated and courses run behind schedule.
Does that mean you should just give up and purchase generic courses? Not at all. It just means you need to incorporate a few tips to make sure your content creation process goes off without a hitch. For example:
Bring in multiple team members for the project. Creating an e-learning course is often too large a task for one person to manage alone. Assign each individual a different portion of the process, such as tackling modules or assessments.

Have additional sets of eyes review the course early in the process. Frontloading the feedback on your course allows you to make adjustments along the way, rather than making major updates when the course is nearly completed.

Bring in an e-learning team to help with the process. An e-learning content development partner can handle course creation from start to finish, bringing instructional design expertise and unbiased feedback. However, don't just bring a consulting partner into your team—make sure you actively reach out to that partner throughout the process to overcome any challenges you encounter.
When it comes to these tips, don't just take our word for it.
Maura Giles, senior leadership communications manager for the National Rural Electric Cooperative Association (NRECA), put it this way: "I already had a full plate. There are a few things that could make the process a little bit easier. One of those things is if you have someone who's only dedicated to modules...And then the other part is, if you've got the manpower, dividing up the modules into some key pieces."
Later, regarding working with a content development team, she notes: "I was comforted by the fact that, if I felt overwhelmed, I just had to say, 'Look, I'm overwhelmed. Here's how I'm overwhelmed.' And the team would say, 'Let us help you not be so overwhelmed. What can we do?'"
When it comes to creating e-learning content, dividing and conquering is key.
In the modern age, there are a variety of challenges that can hinder your association's e-learning programming. With these solutions, you'll be well on the way to creating courses that are valuable for learners, and doing so in a way that's efficient for your team. Good luck!
About the Author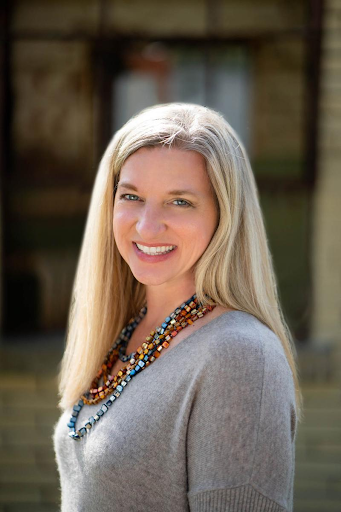 Amy Morrisey is the President of Artisan E-Learning and serves as Sales & Marketing Manager. Amy started with Artisan as a contract writer/instructional designer. She was our Production Manager for four years and helped the team to double its capacity. As President, she stays focused on maintaining the high standards our clients have grown to expect. She believes that staying close to our clients, our people, and our work is a smart way to do that. One of her favorite things to do in the e-learning world is jump in with a client to write a storyboard that is creative and application-based. Before working with Artisan, Amy spent 17 years in corporate training and development predominantly teaching leadership development and coaching teams and executives. She currently serves on the board of ATD Detroit. 
Share this post: