Why You May Have Lost Members This Year (And 3 Solutions)
While the pandemic has introduced several new challenges to many organizations, membership programs have had to make more adaptations than others.
The pandemic has not only prevented the launch of critical events, but it has also put a strain on overall member engagement. After all, the hard switch to online programming has left many members suffering from digital burnout and a sense of alienation from membership associations and their fellow members. This has left associations struggling to come up with events, content, and communications to recapture their attention and prove that the price of a recurring membership fee is still a worthwhile investment. 
As a result, this year has seen member attrition rates increase across all different types of associations and membership programs. 
The difficulties of the pandemic may make tackling membership attrition seem like an impossible task. In the face of so many little fires, where is your team supposed to turn first to find solutions? 
If your organization is struggling with this question, look no further. In this brief guide, we will break down the three major sources of attrition during the past pandemic year, which are:
Unengaging Virtual Events

A Poor Membership Platform

Ineffective Communication Strategies
Then, we will offer our top strategies to raise member engagement, retention, and even acquisition. The following techniques will not only optimize your virtual event programming, association website, and communication strategies, but they should greatly improve your ability to navigate the challenges of our current and future crises. 
1. Unengaging Virtual Events 
Two years ago, the idea of hosting a virtual member event may have been a fun novelty. Virtual events were regarded as more of a secondary strategy, often treated as an accommodation for members who couldn't make it to the "real" in-person event. 
In our current crisis, virtual programming has become a necessity that has challenged every membership organization — even those with experience planning virtual events. 
One challenge unique to virtual events is maintaining high engagement. Because your attendees are not together in-person, it can be easy for them to become distracted or disinterested. 
Consider the following solutions to re-engage your members and revamp ineffective virtual event strategies: 
Pre-Event Q&As and Resources. It's a shame when members that are eager to attend your events are unable to because of technical difficulties. To prepare for the big day, send out videos, step-by-step instructions, and other resources in advance to answer common equipment or program inquiries. You might even top things off with a pre-event Q&A to give members that additional opportunity to clear up any confusion that you might not have covered. This level of preparation helps to increase event attendance and engagement, while also showing members that you are dedicated to facilitating the best possible program experience. 
Prizes, rewards, and gamification. Leverage the unique advantages of the internet with pre and post-event incentives and gamification techniques. For example, increase event registration by offering special discounts for attending certain virtual events. Then, to nurture engagement during the event itself, offer prizes and digital badges that members can add to their profiles, such as "most insightful commenter" or "most delightful attendee." Rather than dwelling on your physical limitations, take advantage of the digital format and infuse some healthy competition into your event programming. 
Community-building activities. As critical as it is for members to feel connected to your organization, it's also essential for them to create a sense of community with each other. Encourage inter-member networking with break-out rooms, chat capabilities, and picture-to-picture video meetings during your events. Allowing members to connect with each other will prevent members from feeling lost and forgotten among the larger group of attendees, creating opportunities for more personal connections and genuine engagement. 
Personal and professional development opportunities. Be sure to offer e-learning, skill-building courses, and other development opportunities, both to reward members and show them that you're invested in their own personal growth. These high-value resources can be made available to all members, reserved for different tiers of membership, or even unlocked when members attend particular events. Artisan eLearning's guide to e-learning content development and strategy partners provides some more context on the subject, such as how organizations can build their courses from the ground up to create a more personalized experience for their members. 
As the pandemic progresses and your members begin to feel technological burnout, your engagement strategies must be stronger than ever to retain their attention. Luckily, these virtual event best practices will not only recapture your members' wandering interests, but they will also engage your members in exciting new ways that would have been impossible during an in-person event. 
2. A Poor Membership Platform 
Prior to the pandemic, some membership programs may have been able to skate by with a less than stellar website design. However, with members stuck online and flocking to your website for answers and engagement, you can no longer afford not to have the tools to offer a world class online membership platform. 
Here are just a few of the major areas of faulty design and interface creation that could seriously affect the virtual member experience: 
Mobile accessibility and easy navigation. When you imagine a user clicking through your website, that image probably includes a laptop and a mousepad. However, mobile usage makes up a huge chunk of internet user activity. Optimize the mobile experience of your website to guarantee that all members, through all mediums, can enjoy this central hub of your organization. We also encourage you to re-examine your website's design layout and organization. Make things as simple as possible for users with a clean, simple, and easy-to-use interface. 
Linked resources and accounts. Your membership platform is the critical center of your engagements with members. The pandemic notwithstanding, this is the first place that members will turn if they have any interests, questions, or concerns about your membership program. Therefore, all your event and activity information, services, and social media accounts should be linked to and from your platform. This not only gives your current members more to engage with and enjoy, but it also encourages member acquisition by dazzling curious users with all of the opportunities available to them if they join your membership program. 
Membership directory. Membership directories are not only a great organizational storage place for important member information, but they also add a huge opportunity for further member engagement on your site. Members should be able to create and customize their own profiles, add badges and merits, and join special member communities that deepen their sense of connection with your program. These directories can also be kept private or made public, doubling as a promotional tool as internet users are able to see for themselves how many satisfied members your organization has retained. 
Keep in mind that the right website will not only increase current member retention and acquisition, but it could very well help to cultivate the future leaders of your association by bringing members deeper into your organization's fold. With these intuitive strategies, you are one step closer to securing long-lasting member support and ensuring the future longevity of your organization. 
3. Ineffective Communication Strategies 
The performance of every single campaign carried out by your organization can be linked back, at least in part, to your communication strategies. Regardless of whether you're launching a fundraising letter initiative or simply promoting an upcoming lecture series, your member communications are absolutely essential to the success of your organization. 
Furthermore, with people feeling more disconnected than ever, your membership program must take the opportunity to fulfill that sense of alienation with effective, engaging communications. With these helpful techniques, you can revitalize your own communication strategies: 
Personalization and segmentation. Even the most dedicated member can become frustrated by a flood of messages that are irrelevant to their interests. Minimize general messaging and increase engagement by sending out content that is tailored to each member's needs and preferences. You can segment your members based on different characteristics, such as location, engagement history, and personal demographics. Even something as simple as addressing donors by their names and inviting them to events that may be of interest to them is an effective first step to securing continued or increased support. 
Language, graphics, storytelling. The way that you present your content is just as important as the content itself. A cold, clinical, and word-heavy message can put a strain on member engagement and attention. On the other hand, you can improve your communications with impact storytelling, warm and tactile language, and graphics that colorfully promote upcoming campaigns or events. These methods will maximize the impact of your content and minimize the amount of ignored messages that land in your members' inboxes. 
Surveys and thank you messages. Your members' support depends on more than just the services and opportunities that you provide. Their emotional connection to your organization is another important factor that affects retention. To make sure that your members feel thoroughly acknowledged and appreciated by your program, be sure to send out thank you letters and surveys after they attend an event or submit dues. The polls give members a precious chance to voice their opinions and give suggestions for future programming, while the messages of gratitude recognize their support and encourage continued giving. 
If you'd like additional help in implementing any of these engagement techniques, you might consider investing in an association management system. These systems streamline operations across your various communication strategies, from dues renewal alerts and event reminders to thank-you messages. Check out Fonteva's guide to AMS and top-reviewed AMS services to get started. 
Though this has been an unexpectedly challenging year for all associations, these strategies can help you prevent member attrition by engaging members more effectively than before. 
Whether your membership program is struggling to stay afloat or you are simply curious about ways to improve your current engagement, event, and communication campaigns, we hope that you've found a valuable solution to improve your operations and benefit your membership.
About the Author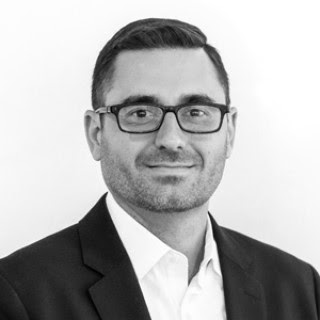 Jake Fabbri, Chief Marketing Officer, Fonteva
With over two decades of experience marketing association technology, Fonteva CMO Jake Fabbri has developed a deep understanding of the unique needs of associations and the challenges technology can solve. Jake's marketing expertise has been honed by demonstrated excellence in the areas of lead generation, content marketing, marketing automation, and events.
Share this post: