4 Best Practices for Creating an Inclusive Digital Strategy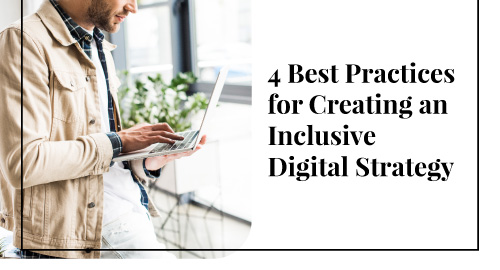 Inclusivity has increasingly become a central component of the digital strategies of a wide variety of associations and other membership organizations. 
Digital inclusion means every aspect of your online presence, from your website to your social media and email marketing campaigns, is accessible to all of your audience members and reflective of their lived experiences. A person's lived experience is the knowledge and perspective they've gained throughout their lives, influencing the choices they make and actions. 
By including the widest range of experiences and perspectives in your digital strategy, you can grow your organization's audience and ensure no one gets left behind. As an association or membership organization, your core mission likely already includes a dedication to creating an environment where all of your members feel supported to reach their personal and professional goals. 
To develop an inclusive digital strategy, your online content should be easily readable and understandable by all members of your audience. It should also resonate with their experiences and needs. Here are four best practices to craft an inclusive digital strategy: 
Enhance your website's accessibility.

Consider your audience's specific barriers to engagement.

Use inclusive language and storytelling. 

Ask your audience for feedback. 
Kanopi's guide to inclusive content strategies makes an important distinction between diversity and inclusion. Diversity refers to the vast array of human experiences, while inclusion is the actions taken to thoughtfully support and include these differences in an organization's activities. Keep this in mind as you read through the following tips and think about how you can incorporate these recommendations naturally and effectively into your organization's online strategy. 
1. Enhance your website's accessibility.
Accessibility typically comes to mind first when discussing inclusive digital strategies. Website accessibility means that all users, regardless of their age, ability, device, or location, can access your website and browse it without obstacles. 
When it comes to creating an optimized website, accessibility and user experience (UX) go hand in hand. User experience is the way a visitor interacts with your website. It encompasses every action they take on your website, from browsing your event calendar and reading your blog posts to registering for a workshop. 
An effective UX means that users can quickly find what they are looking for or complete an intended action within seconds of landing on your website. Accessibility fits right into this website component because most strategies that improve accessibility also enhance user experience. 
Follow these best practices to improve your website's accessibility and UX:  
Include alt text for images and scripts or closed captions for videos and podcasts.

Create a clear and hierarchical page structure.

Ensure that all text has a sufficient contrast against the background.

Craft your site to be mobile and tablet friendly to provide a positive browsing experience, no matter what device audience members use. 

Create an intuitive, simple navigation system with clear menu links.
If you have a web designer or tech expert on staff, you should be able to quickly implement these changes on your own. You can use a free tool such as Google Lighthouse to assess the accessibility of each of your site's pages. Lighthouse will run a report and present an accessibility score as well as tips for improving the accessibility of specific elements. 
If you need greater assistance to ensure that you've incorporated accessibility elements effectively and accurately, you can partner with a technology consultant. These professionals can help determine whether your site is optimized for accessibility and recommend improvements. 
2. Consider your audience's specific barriers to engagement.
The aforementioned accessibility elements are important for any organization to include in its website and digital presence. But it's equally important to consider your audience members' unique situations when crafting your digital strategy. This way, you can craft experiences and programs that are accessible to everyone and applicable to their specific interests, preferences, and personal and professional goals. 
For instance, does your audience consist of many parents or guardians who may appreciate flexible opportunities to engage with your organization online? If so, you may want to consider offering microlearning professional development opportunities, allowing members to pick up new skills and knowledge at their own pace.  
Or, does your organization consist of an older audience who may need more assistance accessing your virtual events? In this case, offer clear instructions on event day for how to register and access your opportunities.
Does your audience include many young professionals or college students who may be in a different economic situation than your older, more established members? If so, you might consider offering tiered membership levels or student discounts for your conferences and webinars. 
Your digital inclusion strategy should be tailored to your audience base and their unique characteristics. This ensures that you're offering your members effective, relevant benefits and assistance. You'll create a more positive experience for members and even contribute to a higher retention rate. 
3. Use inclusive language and storytelling. 
Inclusive language promotes egalitarianism by being sensitive to differences and respecting diversity and individuality. Ensure that the language and storytelling devices you use in your online content are respectful of all audience members and avoidant of any terms or phrases that are offensive or stereotypical. 
Here are a few ideas to ensure your digital content is inclusive and respectful of all people:
Avoid discriminatory language
Discriminatory language is any words or phrases that devalue or disrespect different groups of people. For example, here are a few types of offensive language you should seek to avoid: 
Ableist language: Ableist language includes any words or phrases that devalue or are offensive to people with disabilities. To ensure sensitivity when speaking or writing about people with disabilities, only mention a disability when it's directly relevant to what you're talking about. Also, make sure to ask individuals with disabilities how they would prefer to be described. Lastly, be aware of which disability-related terms and phrases are no longer acceptable. For instance, you should say "person who uses a wheelchair" rather than "wheelchair-bound." Mental health-related language also falls into this category. For example, it's inaccurate to say that someone is "acting OCD" when describing everyday behaviors such as cleaning or organizing. 

Gendered language: Gendered language is any language that is sexist or incorporates gender stereotypes. It's important to use gender-inclusive language in your digital content to avoid perpetuating outdated notions of gender. This includes using gender-neutral pronouns (such as "their" instead of "his and her" when applicable) and job titles (such as "flight attendant" instead of "stewardess"). Gender-inclusive language also extends to the themes and undertones you use in your digital content. For instance, be sure to not only use male pronouns when discussing those in positions of power, such as CEOs or political leaders. 

Racial undertones: The English language is rife with examples of words and phrases that have racist origins but are now commonplace in daily speech. For example, phrases such as "grandfathered in," "gypped," and "peanut gallery" all have roots in racism. It's important to be aware of the potential negative connotations of your word choices and eliminate offensive language as necessary.
Remember, it's not only important to incorporate inclusivity into your words, but also into your actions. Your efforts to use more inclusive language should not just take place within your digital content strategy, but in all interactions you have with members, whether in-person or in virtual meetings or events. Also, ensure all other marketing and educational materials you use, from your printed brochures to your monthly email newsletters, incorporate these same principles of inclusive language. 
Use multimedia elements that resonate with your members
In addition to avoiding offensive or outdated language, ensure your digital content is inclusive of the wide variety of life experiences represented within your organization. Members should be able to see themselves reflected in all aspects of your association's offerings, from your educational experiences to your events. 
For instance, if you're creating an online course to help members learn a new skill, ensure any characters shown throughout the modules or lessons reflect the diversity of ages, abilities, ethnic backgrounds, and genders present in your membership base. Or, when you're hosting a virtual conference or speaker series, invite speakers and panelists who are representative of the diversity present within your industry or field. 
Update your digital content strategy based on best practices
Stay flexible in your approach to your digital content and be sure to update your language or imagery as needed to ensure you're continuously working to make all members feel like they belong in your organization. 
If you think you'd benefit from greater education on the topic of how to incorporate inclusivity into your digital strategy, review Bloomerang's guide to diversity, equity, and inclusion (DEI) resources. Within your association, DEI encompasses the program and policies used to promote justice and equity within your organization and ensure your programs and events are inviting and useful for all members. 
Bloomerang's guide features webinars, podcasts, articles, and other resources to help organization leaders incorporate DEI best practices into their daily operations. 
Taking the time to incorporate inclusive language, storytelling, and DEI measures ensures all members feel welcomed, comfortable, and celebrated within your organization and its online community. 
4. Ask your audience for feedback. 
The best way to know if your digital strategy is sufficiently inclusive of all audience members is to ask! Consider incorporating questions about inclusivity and accessibility in your next member needs assessment. Doing so will allow you to hear directly from your members and gain insight into the changes they'd like to see. 
Ask questions like:
Do our website and social media pages accurately reflect the diverse life experiences of our members?

Do you feel like your unique identity is welcomed and celebrated within our organization? 

Would you recommend any changes to enhance the accessibility of our online content? 

Are there any barriers that prevent you from fully engaging with our online content or virtual event opportunities? How can our organization lessen or eliminate those barriers? 
Send out your survey to all of your association's audience. You can do this by making your survey widely available on social media or directly sending it via email to your members. This allows you to get a representative sample that accurately reflects the needs of all audience members, not just a select few.
---
Adopting an inclusive digital strategy enables your organization to do more than just celebrate the diversity of your member population. It allows you to take tangible, practical steps to meet members where they are and adjust your programs to suit their specific needs and preferences. When your members see themselves reflected in your organization's digital content, you'll be able to craft a stronger community and provide greater benefits to all members. 
---
---
About the Authors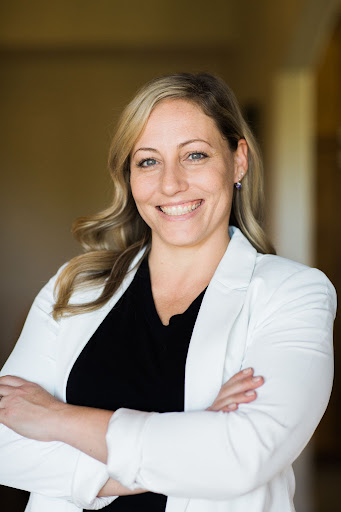 ANNE STEFANYK
 As Founder and CEO of Kanopi Studios, Anne helps create clarity around project needs, and turns client conversations into actionable outcomes. She enjoys helping clients identify their problems, and then empowering the Kanopi team to execute great solutions.
Anne is an advocate for open source and co-organizes the Bay Area Drupal Camp. When she's not contributing to the community or running her thoughtful web agency, she enjoys yoga, meditation, treehouses, dharma, cycling, paddle boarding, kayaking, and hanging with her nephew.
https://twitter.com/Anne_Kanopi
https://www.drupal.org/u/annabella
https://www.linkedin.com/in/annestefanyk/
ALLISON MANLEY, DIRECTOR OF MARKETING & COMMUNICATIONS
Allison is a recovering (and award-winning) designer who applies her creative and organizational skills to marketing strategy for Kanopi. Her diverse, multi-disciplinary background — which in addition to design includes glassblowing, publishing, podcasting, and figure skating — contributes to strong relationships to which she offers a broad perspective.
Her job is to tell the story of Kanopi by sharing information, writing, working with staff and partners, and keeping the brand cohesive across all channels. And since she maintains this site and wrote this, she can say she considers it a privilege to be able to work every day with fun, smart people who make her job easier; her colleagues keep clients so happy with solid work and processes that the clients, in turn, are obliging in helping Allison with case studies and positive feedback.
When not keeping the Kanopi brand on point, Allison is working on double jumps on an ice rink, chasing small children, or organizing something somewhere.
Share this post: