Growing Your Association's Non-Dues Revenue: The Basics
Growing Your Association's Non-Dues Revenue: The Basics
The idea that all or most of your association's revenue should come from membership dues is an outdated, inaccurate assumption. According to ASAE, dues made up only 30% of total revenue for professional associations in 2016, a steep drop from 95.7% in 1953. But if your association isn't experienced with managing multiple revenue streams (or has only just begun to experiment by selling merchandise or event tickets), diversifying your sources of revenue might seem like a large, complex undertaking.
Pursuing new sources of revenue doesn't have to be complicated, and it's key to the health of both your finances and membership base. Revenue diversification not only increases your total revenue but also ensures your association isn't too reliant on a single income source. This means that if one source of income dwindles, you'll have other, reliable revenue streams available to fill in the gaps.
Additionally, these revenue streams can even boost member engagement. Offer new paid perks to members like access to exclusive webinars or presentations, courses designed by industry experts, conferences, and more to improve your association's offerings. You could even reconfigure your membership structure to create tiered membership levels. 
To add revenue streams that will make your association more sustainable and Stormproof against external factors like economic downturn, it's essential to understand the basics of how to properly manage revenue. In this guide, we'll explore the answers to four questions about revenue diversification for associations:

What are the types of non-dues revenue?

 How should associations promote these revenue streams? 

What are the best ways to collect this revenue?

How can associations track non-dues revenue?
Remember that as your organization grows, it's essential to make sure you maintain both new and existing member engagement by keeping your finger on the pulse of what they want out of their experience. To mix things up, you might consider branching out into some of the areas we'll suggest in the next section. Let's get started!
What are the types of non-dues revenue?
Non-dues revenue is any external funding that your association receives that is not from the membership payments that are typically submitted on a quarterly or annual basis.
This revenue can come from a variety of sources and range greatly in amount. For example, a one-day ticket to your annual conference might cost $130 while a pen from your eCommerce shop is only $5. However, when combined, these various streams of revenue can have a big impact on your association's total revenue.
Here are four basic types of non-dues revenue streams:
Conferences. These large events involve speakers, exhibitor booths, workshops, and networking opportunities.

Merchandise. Create custom, branded merchandise for your members to purchase. Popular items include shirts, bags, water bottles, travel coffee mugs, stickers, and pens.

Fundraisers. There may come a time when your association needs to fundraise to generate the revenue necessary to book a certain speaker or rent a venue for your annual gala. Or, maybe you're partnering with a nonprofit to support a worthy cause.

Courses or educational resources. Create educational courses that can help members refine their skills. These are often packaged as micro-credentials, eBooks, or interactive web-based classes.
These ideas are a great starting point, but keep in mind that there may be other promising revenue options available for your specific association. For example, you might start an educational YouTube channel, build your following, and eventually secure paid sponsorships from businesses. Consistently look for new ways to extend and monetize the benefits your association provides to its members.
How should associations promote these offerings?

 
After selecting the revenue streams that will appeal most to your members, you'll need to market them to your member base (as well as other professionals or tradesmen in your field who might be interested in joining). Digital marketing, which is defined by Getting Attention as "all the online outreach strategies organizations use to promote their causes to current and prospective supporters," is a great way to start. This method is low-cost, effective, and will help you reach a wider audience than traditional marketing channels.
In addition to marketing, there are some other tried-and-true promotional methods you can use to generate interest in your new products, programs, and services:
Sales or exclusive deals. Sales, bundles, or other discounts on your merchandise can motivate members to purchase from your eCommerce shop. Consider offering these sales during the holiday season or even to new members.

Combining two revenue opportunities. Leverage the buying power of various member segments by occasionally combining or overlapping two income sources. For example, you might sell branded merchandise during an association event or promote tickets to your next seminar at a fundraising gala.

Paywalls with teaser content. Add a paywall to certain resources on your website so members need to purchase access to view them. To garner more interest in the resources, add a few lines of teaser content that will make members curious enough to purchase access.
When paired with digital marketing strategies like email blasts and social media promotion, these other forms of advertising will both spread awareness of these new offerings and entice members to make purchases.
What are the best ways to collect this revenue?
Once you set up these revenue streams, develop the product or service your association will offer, and engage members by promoting the new offering, it's essential to set up an organized, secure way to collect payments from members. 
The right association management tool will give you all of the capabilities you need to smoothly collect and track payments. Fonteva's guide to association management software recommends choosing a scalable solution that will work for associations of any size—this way, you won't need to purchase and integrate a new solution when your association grows. Make sure the solution has the following:
A user-friendly eCommerce site

A learning management system

An integration payment system

Robust data analysis and reporting capabilities
With these features in place, you can seamlessly record data and ensure customers' payment information is kept secure. But what is the best way to present these offerings to your members? Here are a few examples to inspire your organization:
Sell branded t-shirts, tote bags, pens, stationery, mugs, and more at a conference.

Set up a digital, peer-to-peer donation page and ask members to share it online. 

List conference tickets on your eCommerce website. 

Add educational courses to your learning management system, each with a description of the course topics.
To make the most of your revenue collection, partner with an association management software that will make it easy to accept and analyze a variety of payment methods to support each revenue stream. Then, be sure to follow proper data hygiene practices to ensure your sales data is up-to-date and accurate.
---
Times of economic uncertainty can be stressful for businesses and organizations of all shapes and sizes, but revenue diversification can protect your association from recruitment or renewal slowdowns. And by using your association management software to manage these revenue streams, you'll have access to data that reveals your members' interests and buying patterns. By studying these trends, you can develop events that engage them, products and courses that will add value to their membership, and tailor marketing messages to their preferences.
---
About the Authors: Erin Lemons & Jake Fabbri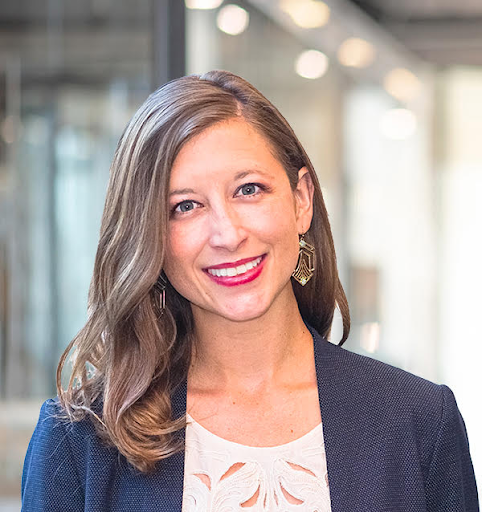 Erin Lemons joins Togetherwork Association Solutions with over 15 years serving as a marketing director, event producer, and project manager creating robust marketing campaigns and initiatives that focus on the growing and ever-changing technology needs of the association industry. She leads the marketing teams and strategy at Fonteva and Protech.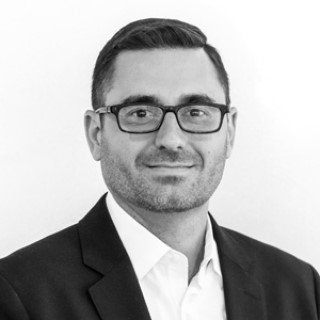 With over two decades of experience marketing association technology, Fonteva CMO Jake Fabbri has developed a deep understanding of the unique needs of associations and the challenges technology can solve. Jake's marketing expertise has been honed by demonstrated excellence in the areas of lead generation, content marketing, marketing automation, and events.
Share this post: